Srimati Gangamata Goswami 20th June 2021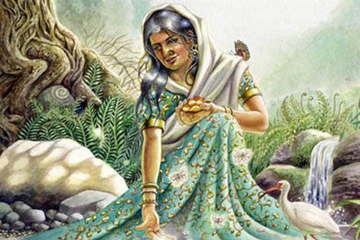 She was the only daughter of King Naresanarayana of Puntiya in the district of Rajsahi (now in Bangladesh).
During her childhood she was called Saci.
She was endowed with a religious temperament from youth and within a short time Saci became conversant with Vyakarana, Kavya and various scriptures.
When Saci grew up, her beauty and grace charmed everyone.
However, Saci felt no attraction for any man however handsome or wealthy he may be.