The International Society for Krishna Consciousness (ISKCON) is the spiritual institution founded by His Divine Grace A.C. Bhaktivedanta Swami Prabhupada in July 1966 as a continuation of the Brahma-Madhva-Gaudiya sampradaya. It is scripturally based on the 5,000-year-old Sanskrit text Bhagavad-gita.
ISKCON was personally directed by its Founder-Acarya Srila Prabhupada
until his departure on November 14, 1977.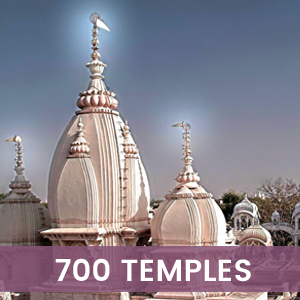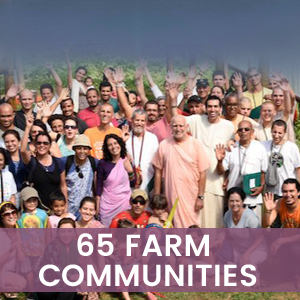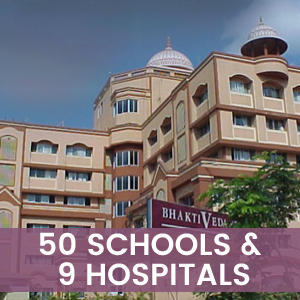 More than 3 billion meals of sanctified vegetarian food have been distributed globally since 1966. 1.2 million meals of food (prasadam) are served daily to children in India as part of ISKCON Food Relief Foundations's 'Midday Meal' or 'Annamrita' program.
More than 520 million books and magazines have been published by Bhaktivedanta Book Trust (BBT) and distributed world wide since 1966.