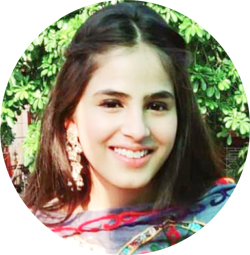 Article by Manavi Nagpal (Student)
Five reasons to celebrate Janamashtami
1. THE ADVENT OF LORD KRISHNA
2. KRISHNA- THE ESTABLISHER OF RIGHTEOUSNESS
3. KRISHNA- A CHARMING LOVER
4. KRISHNA'S ENCHANTING PASTIMES
5. A DAY DEVOTED ONLY TO KRISHNA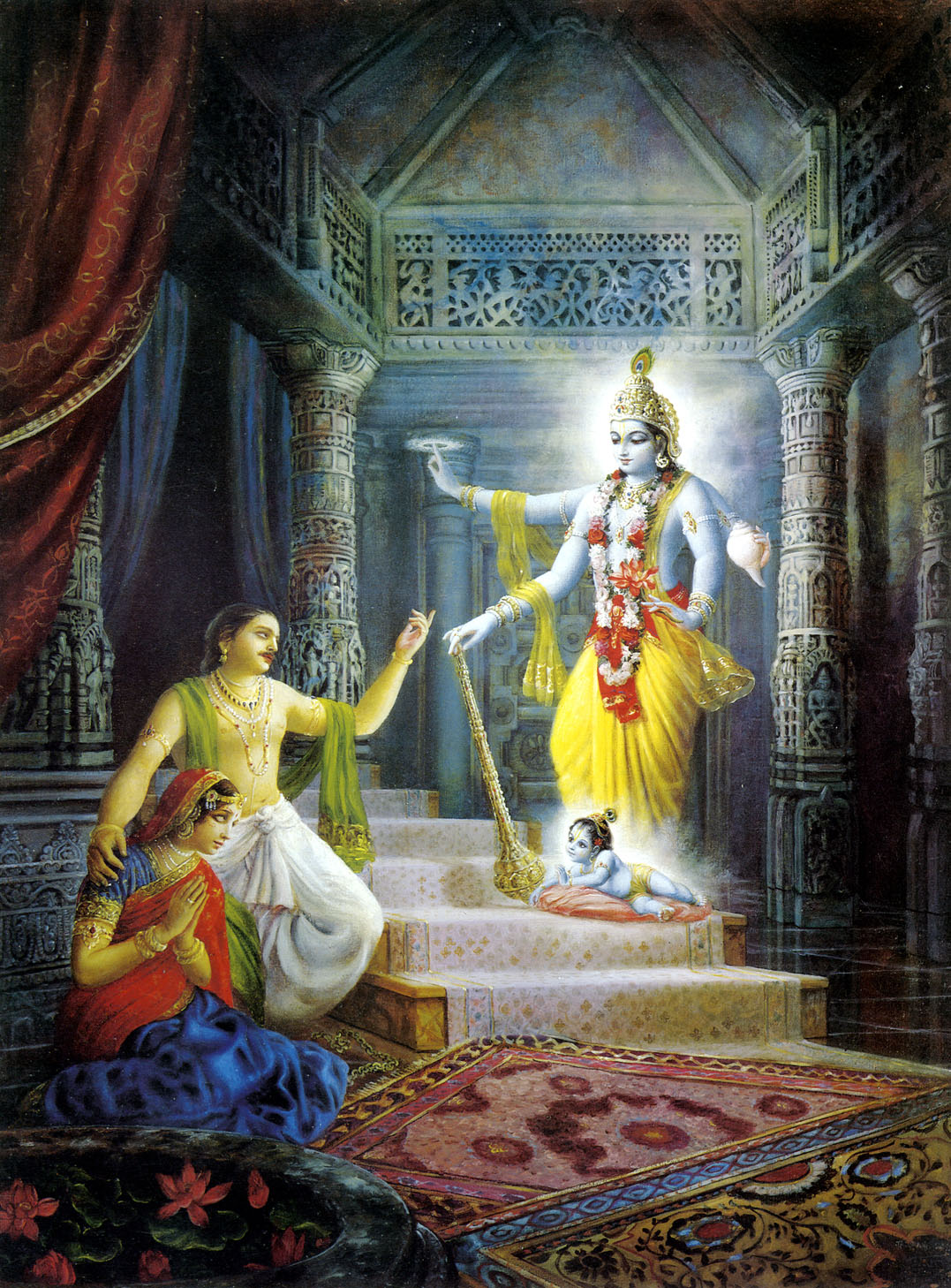 THE ADVENT OF LORD KRISHNA
Have you ever wondered why our parents drag us to the nearby temples, make us stand in long queues amidst huge crowds where we are constantly pushed and shoved. All this, just to have a glimpse of the deities on the day of Janamashtami? And just with a single glance at them, why is it that ,it all seems worth it. Who is Krishna? Why should we bother to give one day of our life to celebrate his appearance day? What will we get out of it? These might be some of the questions raised by many of us. One of the reasons to celebrate Janamashtami is, simply because it's a birthday! Birthday of Lord Krishna, even though he is the Supreme Personality of Godhead, he is never born! A day to celebrate his appearance on Earth.
KRISHNA is he, who can burn the entire universe with his one glance, gets terrified by the angry glance of his mother. He, for whom no work has been prescribed, often feels delightful in fetching the footwear of his father. He, who serves no one, becomes a servant to serve his devotees who are purely devoted to him. He, for whom there is no unhappiness, starts crying when his mother doesn't give him butter to gulp down. He, for whom there is no envy, questions why Balarama is white and he's dark. He, who is the reservoir of unlimited wealth, finds ways to steal butter. He, who possesses unlimited strength, gets bound by the rope of love of mother Yashoda.
KRISHNA-
THE ESTABLISHER OF RIGHTEOUSNESS
Lord Krishna appeared with a mission to annihilate all the demons of the world who were causing an overburden on the Earth with their sinful acts by posing themselves as the royal order. He appeared to establish the devotees and the dharma rajya with the demigods to assist him in executing his mission. Similarly, even we should try to conquer the demons in our hearts namely lust, greed, envy, anger and festivals provide a great oppurtunity to cleanse our hearts by performing simple austerities like observing a fast till midnight or engaging ourselves in different services of the Lord on that very day.
KRISHNA- A CHARMING LOVER
Krishna appeared to demonstrate his Vrindavana pastimes and in this way, to attract the conditioned souls to invite them back home, back to Godhead. Krishna demonstrated what transcendental love is with his pastimes. His loving relationship with his mother, father, gopis, gopas, and everyone around him. Similarly, if we too form a loving relationship with Krishna, he will lovingly reciprocate. One can love Krishna as a child, father, friend, brother, lover or a master.
KRISHNA'S ENCHANTING PASTIMES
It's a tradition in India that on the day of Janamashtami, young boys gather, dressed as gopas ( cow heard boys) and form huge human pyramids in order to break the earthen pot consisting of either butter or milk delicacies hung at a great height to enact the leela of Little Krishna where he similarly formed such pyramids with his cow heard friends and tried breaking the pot of butter hanging from the ceiling in the houses of the cow heard girls of Vrindavana. Huge crowds of people are gathered cheering GOVINDA, GOVINDA, while the boys try to break the pot. Everyone relishes the leelas performed by Little Kanha.
Some people prepare fifty six food delicacies which are known as Chappan Bhoga to offer it to the home deities as Krishna enjoyed eating such scrumptious food items with his cow heard boys in the forests of Vrindavana.
In southern parts of India, people use rice flour and chalk powder to draw rangoli designs and Little Krishna's footprints entering their houses on the day of Janamashtami, often termed as the Kolam art.
A DAY DEVOTED ONLY TO KRISHNA
Temples are beautifully decorated with seasonal flowers, the deities are adorned with dazzling jewels and ornaments, wearing scintillating head gears covered with blooming flowers. The face is decorated with gopi dots and anointed with sandalwood tilaka on the forehead. Girls are clothed in colourful gopi dresses, boys are dressed in dhoti kurta, little kids are dressed as Radha Krishna enacting to play flute, chasing each other, breaking earthen pots filled with cotton symbolising white butter, lifting a replica of govardhan parvata made with some craft material, tiny tots dancing together on 'chothi chothi gayiaan chote chote gwaal' in the tinniest sized Krishna attire with flute tucked in their cute little waist presenting a whole drama packed performance. The whole event is full of joy and enthusiasm, surely a feast for the eyes.
Let's celebrate Janamashtami with the same zest and enthusiasm and devote just a single day to Krishna because believe it or not he is not only a Makhan chor (butter thief) but also a Manmohana, the one who captivates everyone's heart.
Hare Krishna